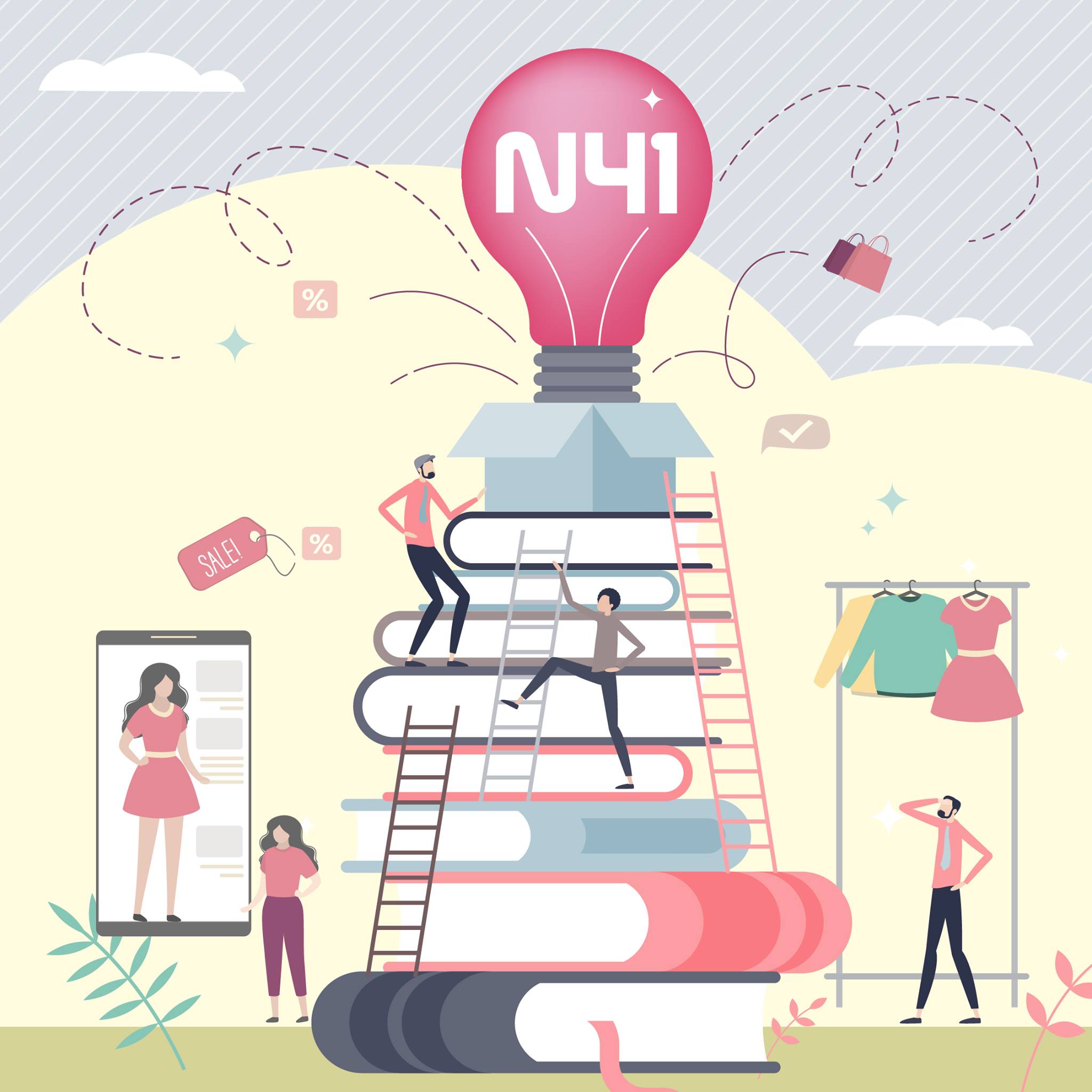 What is an ERP Software System?
If you have been in the fashion business for a while, then you know that it is not as easy as it appears. There are many aspects of the industry to consider, including inventory management, customer service, marketing and sales.
One area of difficulty that often presents itself is managing all of your information from different sources, which is becoming more commonplace as we enter the era of IoT, AI, cloud-based systems and other more advanced technologies.
This is where ERP software systems come into play. In this post, we will explore what an ERP software system is and how it can benefit your company's success.
What ERP Means
The abbreviation "ERP" stands for Enterprise Resource Planning, and it is an application that encompasses all of the aspects that we mentioned in the introduction and much, much more.
Specific tasks and day-to-day business activities it can help manage include accounting, project & risk management, compliance, receiving, picking & shipping and supply chain operations.
In brief, an ERP system is essentially a software program that manages your entire business in one place. Having all of the information compiled into one source makes it much easier to track and manage everything from sales numbers to inventory management. In fact, many companies use an ERP system for this very purpose.
ERP software systems also allow companies to integrate their data into one central system instead of maintaining multiple spreadsheets, documents or other platforms. The main benefit is having everything in one place so you can access any information from anywhere at any time, allowing your company to be more efficient and productive.
What is an ERP Software System?
At its core, an Enterprise Resource Planning software system can be defined as a system that streamlines your company's processes to maximize output and minimize costs.
This beneficial result provides increased productivity and helps companies become more profitable by giving them the ability to track expenses better. And having all aspects of your company's processes managed in one place makes it much easier to identify areas where you can make improvements.
A complete Enterprise Resource Planning suite also includes enterprise performance management, which assists in planning, budgeting, predicting, and reporting on a firm's financial results.
What is an ERP Solution?
An ERP solution is a subset of an Enterprise Resource Planning Software System. As an example, N41 offers ERP Solutions to our fashion and apparel clients. This program enables them to manage all aspects of their business and streamline processes, especially those essential for success, such as finance, sales, and marketing.
In fact, many fashion brands use this kind of solution due to the numerous components involved in managing a successful fashion company.
What are the Benefits of an ERP Solution?
With ERP deployment, you can automate your inventory and purchasing processes while integrating other tools like CRM software for sales force automation or accounting to get a better grip on your spending habits.
Additionally, flexible reports give managers access to real-time data, making it easy to make decisions quickly and do production planning without waiting for information to come in.
Another massive benefit includes easy order processing (N41 provides the quickest order-taking App available in the market!) and receiving and automated customer service.
Not only does this save time, but it also provides you with accurate data that enables better decision-making processes, which leads to increased efficiency and improved company performance as a whole.
What is Fashion ERP and How Does it Work?
In terms of fashion, an ERP system can be a great way to manage your inventory and business processes all in one place.
By using this type of software, you will have access to tools that enable you to track orders, get updates on shipments and track expenses down to the last cent. You can even use it for designing new fashions and managing your sales and marketing efforts.
Who Uses ERP?
From additive manufacturing companies to furniture warehouses, many companies use ERP software systems. However, one industry where it is especially prevalent is the fashion business.
This fact can be attributed to the fact that there are so many components of managing a successful fashion company, and having access to all this information in one place makes it much easier for managers or owners of these businesses to operate.
What is the Cost of an ERP System?
A report by softwarepath indicates that the budget per user for an ERP project is a little over $8,200 on average. However, the cost of an ERP software system can vary, depending on the needs and size of your organization.
Perhaps the better question may be: What is the cost to my company by not having an ERP system? For example, suppose you are experiencing inefficiencies and a lack of visibility to the processes occurring in your company. In that case, this is a good sign that you may need the real-time data and solutions an ERP system brings.
ERP Software that Scales up with Your Fashion Business
Small to medium fashion businesses can benefit from a system that can scale up with their growth. The ERP Software Solution at N41 is designed explicitly for fashion businesses, no matter the size. And if you are looking to grow your business, our ERP solution can be easily scaled as needed so it won't become cumbersome or obsolete down the road.
In many cases, the right ERP solution can save you money too. For instance, if you are not big enough to have your own IT team, N41 can help. We provide optional IT service exclusively for our customers.
How Do You Implement an ERP System?
There are several ways to implement an ERP system. One of the most common is buying an off-the-shelf solution that may or may not suit your organization's needs. It can take months, if not years, to customize and configure it to work optimally in your company environment.
A better way to implement an ERP System is to partner with a service provider like N41 that can not only implement an ERP solution for you but also help customize it to your business's needs. You can Make N41 your own by requesting a demo today!
The Fashion Industry Is Uniquely Suited For an ERP Solution
An organization in the fashion industry must be quick on its feet, able to adapt quickly and change course when needed while staying agile at all times. An ERP solution is a great way to manage your entire inventory and business processes in one place, no matter how big or small you are.
If you're looking for an innovative way to streamline your fashion business from top-to-bottom, N41 can help. We offer flexible, scalable solutions designed specifically for the apparel and fashion industry. Plus, we have a 99% Customer Retention Rate and 16 years of experience working with companies of all sizes. If you would like to find out more, please reach out to us at (213) 738‐1010. We'll be glad to hear from you!
FAQs
What is the difference between ERP and SAP?
As we detailed in the article above, ERP stands for Enterprise Resource Planning. Essentially, ERP is a software system that allows companies to control every aspect of their business in one streamlined location.

SAP is a large, global software company headquartered in Walldorf, Germany that offers an ERP solution, which they call SAP-ERP. SAP stands for System Analysis Program Development (Systemanalyse Programmentwicklung).

While they offer solid ERP solutions, they do not tailor specifically to the fashion industry like N41.
What is the Difference Between Erp and Mrp Software?
While similar in some aspects, the primary difference between ERP and MRP software is where they help your business function.

ERP is an all-encompassing solution that addresses many back-office functions like accounting, supply chain management, and customer relations, that MRP simply does not.

MRP software narrows its scope to focus primarily on materials management.
What is the ERP Life Cycle?
The ERP Life Cycle refers to the process of implementing an ERP system into one's business. 

This cycle typically takes between 2 to 6 months, and typical steps include Project Planning, ERP rollout, Optimization, and more.
What is ERP and BPR?
BPR stands for Business Process Reengineering, which often goes in tandem with ERP implementation. Essentially, BRP is the process of auditing and reimagining a business's processes and documentation practices to achieve improvements in productivity.

Oftentimes, when implementing ERP, businesses will also undergo a BPR to ensure everyone is on the same page and to achieve maximum organizational efficiency.
What is Data Mining in ERP?
Data Mining in ERP often refers to the process of analyzing sales data collected by an ERP system in order to optimize aspects of the business like product pricing as well as to identify sales trends and predict future outcomes.