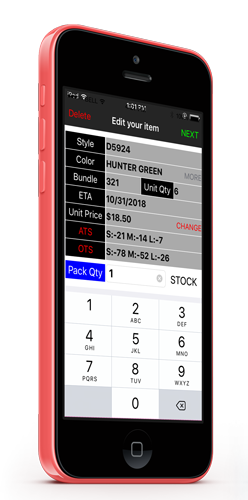 N41 MOBILE APP
The quickest order taking App available in the market
N41 Mobile App was developed with showrooms who depend on critical turnaround times and high-volume ordering in mind.
N41 provides the quickest order taking App available in the market. There is no longer a need to move the samples to the register. You can scan it at the rack. It enables you to utilize the floor space for the samples and buyers, not for the computers.
N41 mobile tradeshow module provides real-time inventory by remotely replicating with your main N41 database. Orders placed at the show are synchronized with your warehouse so orders can be processed immediately.
MOBILE APP INTERFACE